February 2022
Do You Remember the Apology to Members of the Stolen Generations?
February 13 is the anniversary of the Australian Parliament's 2008 apology to members of the Stolen Generations. Do you know much about the Stolen Generations  and the work that is being done to promote healing for Aboriginal and Torres Strait Islanders affected by the policy of forcible removal of children? Link-Up Queensland does this work in our State. Why not check out their web site, learn more and find out how you can support their work:
Learning about Aboriginal History
Boe Spearim is a Brisbane broadcaster who has produced a series of podcasts telling stories about the Aboriginal engagement with colonisers. Check out his Frontier War Stories
The Commission and the ACBC Office for Justice Ecology and Peace gave you a sneak peek at our new resource to help Catholics to embrace a culture of encounter in their social and environmental action. The resource is grounded in the Bible and the social teaching of the Church. Take a look at the resources that are already available on our special web site and stay tuned for the hard launch of Signs of Our Times in a few months time:
Get Involved in Reducing Waste on Clean Up Australia Day
Last Sunday, Pope Francis lamented the amount of plastic waste which ends up in the sea. He said: "It kills biodiversity, it kills the earth, it kills everything!"
On average, each Australian produces 130kg of plastic waste. Less than 12% is recycled. 130,000 tonnes of plastic waste ends up in the sea every year and things are getting worse. Plastic waste can be fatal to sea birds, turtles and whales. WWF has lots of information on Australia's waste problem and actions you can take to minimise waste and its harmful impacts. Take a look at WWF's Don't Let Nature Go to Waste campaign.
One small action you can take to protect birds in our waterways is to cut the elastic loops on face masks before you dispose of them. More and more birds are being found with masks tangled around their beaks. We can stop this with a moment of care each time we throw away our masks.
Please consider registering for one of the many Clean Up events all around SE Queensland.
Getting Involved with the Laudato Si' Action Platform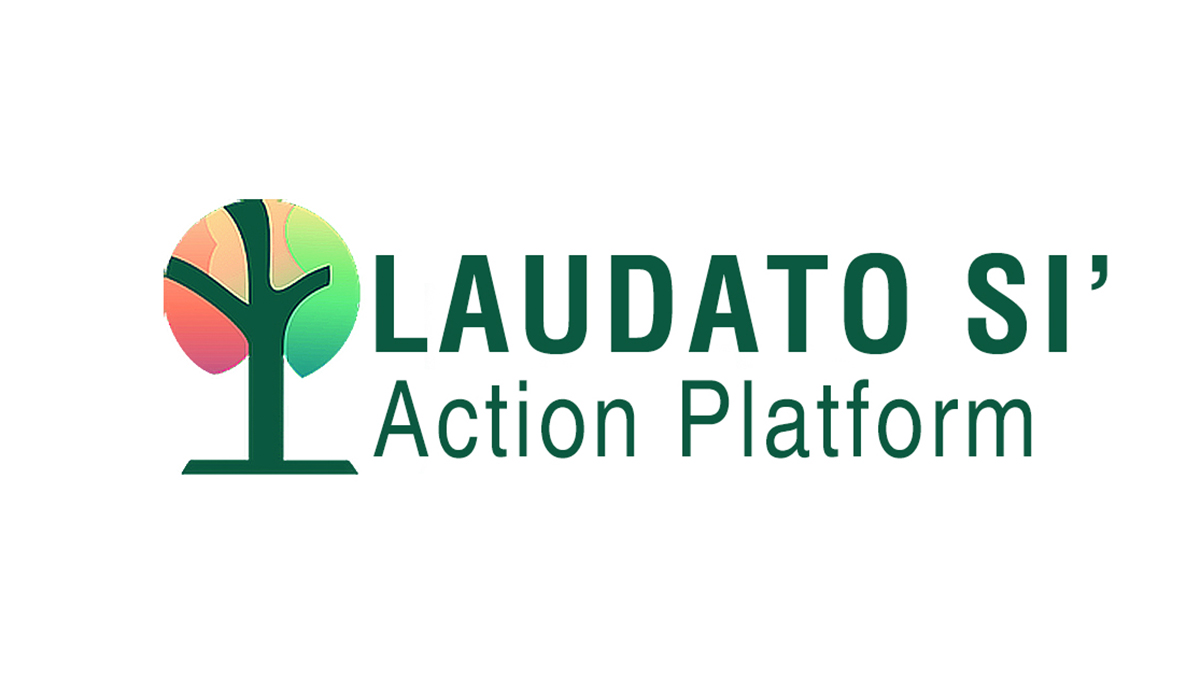 If you haven't already looked at the information and resources which have been developed for the Laudato Si' Action Platform, please do so soon. Around 200 Catholic organisations from around the world have collaborated with the Vatican Dicastery for Promoting Integral Human Development to develop this resource which offers discernment tools, resources for action and planning guides to help families and households, schools, parishes, hospitals, aged care homes, religious orders, universities and businesses to develop a plan of action to respond to the challenges of Pope Francis' encyclical Laudato Si'. Have a look and please consider enrolling:
Tapping into Our Spiritual Heritage to Learn How to Care for Our Common Home
In the last chapter of Laudato Si', Pope Francis encourages us to tap into our rich heritage to help us cultivate a spirituality to support us on our journey of ecological conversion. Barbara Fraser wrote about eco-spirituality in a recent article for NCR. It's well worth a read and would be a useful resource for private reflection or for a group conversation. Read the article here.
Taking Time to Pray and Reflect on the Place of Animals in God's Creation
For something different this Lent, you might like to take a look at the app produced by British group, Sarx, to help you to reflect on our relationship with animals. Find out more about 40 Days with God's Creatures
It's Time to Set the Refugees Free
Religious leaders came together in Melbourne recently to launch a campaign calling on PM Scott Morrison and Opposition Leader Anthony Albanese to work together to release all those refugees still in detention in Australia. Why not take this story to your local Federal mP or Senator and urge them to advocate for the release of all those refugees still in detention? A report on the #SetThemFree campaign is at: