This newsletter caters for a wide range of interests. Don't feel obliged to read every item. If you don't have much time, just choose those items which interest you.
The Church in the Modern World
Ash Wednesday already seems a long time ago, but the Pope's homily for that day is worth a read. He focusses on the temptation to seek recognition and admiration from others instead of the reward God offers us:
…The Lord, however, speaks of two kinds of reward to which our lives can tend: a reward from the Father and, on the other hand, a reward from others. The first is eternal, the true and ultimate reward, the purpose of our lives. The second is ephemeral, a spotlight we seek whenever the admiration of others and worldly success become the most important thing for us, our greatest gratification. Yet the latter is merely an illusion. It is like a mirage that, once we get there, proves illusory; it leaves us unfulfilled. Restlessness and discontent are always around the corner for those who look to a worldliness that attracts but then disappoints. Those who seek worldly rewards never find peace or contribute to peace. They lose sight of the Father and their brothers and sisters. This is a risk we all face, and so Jesus tells us to "beware". As if to say: "You have a chance to enjoy an infinite reward, an incomparable reward. Beware, then, and do not let yourself be dazzled by appearances, pursuing cheap rewards that disappoint as soon as you touch them". (Full text)
50 Years of the Aboriginal Tent Embassy
50 years ago, four young Aboriginal men erected the Aboriginal Tent Embassy on the lawns of Parliament House in Canberra. It is still going strong today. A recent podcast discusses the role the Tent Embassy has played in the struggle for land rights and the connection between that struggle and the struggle to overcome the many problems facing First Nations people in Australia. It's well worth a listen here.
Learning about the History of Dispossession
So That We Remember is a web site which seeks to provide resources for a deepening awareness of the violent dispossession of Australia's First Nations people:
Join an On-Line Forum – Fair Go for Refugees: Australia Can Do Better!
Join this forum on Wednesday 6 April, 7pm – 8.15pm. Register here:  
This online forum, hosted by the Australian Refugee Action Network and supported by Amnesty International, will explore our treatment of refugees and those who seek protection, and how this could be entirely different, with some reflection on Australia's more enlightened response to the Vietnamese refugee crisis in the late 70s. Don't miss a great line-up of speakers.
Palm Sunday Rally for Peace and Refugees
This year's Palm Sunday Rally for Peace and Refugees will take place in King George Square, Adelaide Street, Brisbane, on Sunday 10 April from 2:00 PM to 5:00 PM. The focus of the rally will be freedom and justice for refugees and an end to the militarism which creates refugees. All are welcome.
Refugees Need Your Support
Many of you helped to convince the Queensland Government to renew the contract for the Asylum Seeker and Refugee Assistance (ASRA) Program last year. Although the $8 million over 4 years to provide wrap-around support for refugees and people seeking asylum was much more than we expected, the demand for support exceeds ASRA's capacity. ASRA supports individuals and families who have had income and accommodation support removed and also those who have been released from detention without support. Paying rent is one of the biggest struggles. In the current rental market, when leases are renewed, weekly rents are being increased by between $30 and $50. If you can make a tax deductible donation to the ASRA Program, you will help to relieve the stress faced by many refugees in SE Queensland. Some have also lost much because of the recent floods.
Donations can be made to:
Communify Gift Fund
BSB: 064 123 Account: 10123138 Reference: ASRA Rent
Please email anneh@communify.org.au with your name, date of deposit and referencing ASRA Rent and you will be provided with a receipt for your tax deduction. For any further information or questions please email Anne Hilton anneh@communify.org.au
Principles for Australia's Refugee Policy
The Kaldor Centre at the University of NSW recently released an updated set of principles to guide Australia's refugee policy. These will be a valuable resource if you want to raise issues about refugee policy with your local candidates in the upcoming Federal election. The principles are available in summary and in full here.
Caring for Our Common Home
Easter is coming soon. It's a good time to think about taking some small actions to care for our common home.
Information about buying Easter eggs and chocolates which are not produced using slave labour and which don't contribute to more deforestation is at:
https://www.choice.com.au/food-and-drink/sweets/chocolate/articles/ethical-easter-eggs#are-things-improving-in-the-cocoa-industry
There are many guides available to help you to celebrate Easter in a way that cares for the earth and all who live on it. Take a look at Clean Up Australia's tips here.
Try to keep your Easter feast simple, minimise food waste and avoid wasteful packaging. Try offering an experience or a service as a gift instead of chocolate and other objects. With a bit of thought and care, we can minimise waste. The money you save could be added to your Project Compassion donation or to the Queensland flood relief appeal or to an environmental organisation working to protect endangered species like the koala.
Laudato Si' Week is 16 – 24 May.
The Office for Justice Ecology and Peace has produced some resources for you to use each day for prayer, reflection and action:
Don't forget enrolments for families, schools, parishes and other organisations for the Laudato Si' Action Platform close on Earth Day, 22 April. But, don't worry if you can't enrol by then. A new round of enrolments will open later in 2022. For more information
Death Penalty Prayer Vigil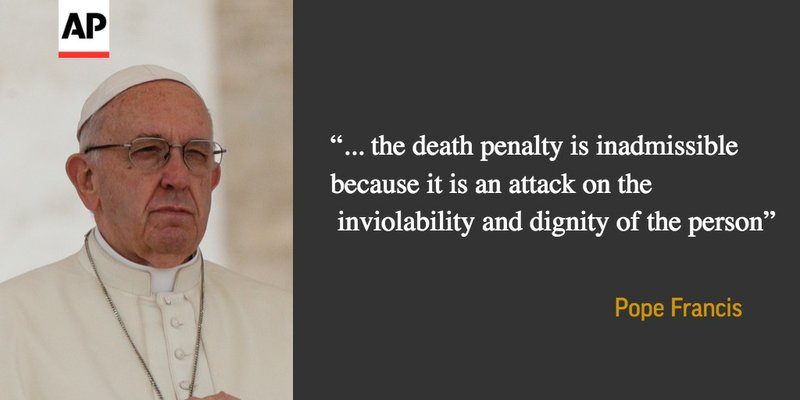 Please join us for our annual death penalty prayer vigil to pray for those on death row, their families and for the victims of crime. It will be held on Good Friday, 15 April, at 12 noon at Christ the King Church, Churchill Street, Graceville.
Solidarity with the People of Ukraine
The suffering of the people of Ukraine worsens as the Russian invasion continues. Many thanks to you all for your solidarity with the people of Ukraine in this time of great hardship. Your prayers and practical support are a sign of your commitment to peace and justice. Fr. Stefan and the Ukrainian Catholic Community continue to welcome you to join them in prayers for peace at daily divine service at the Ukrainian Catholic Church, 36 Broadway Street, Woolloongabba. Divine service commences at 9:00 Am each weekday and at 9:30 AM on Saturday and Sunday. Saturday's service is in English.
There are a variety of appeals providing practical support to Ukrainians affected by the invasion, including the many who have fled to other countries.  You might like to support this appeal.
You can keep in touch with further action and appeals by the Ukrainian Community of Queensland here.
We invite you to also include those in other parts of the world who continue to live with violence and oppression including Myanmar, Yemen and West Papua.
This newsletter is authorised by Commission Chair, Maree Rose.